Press Release – Introducing PIXO Apex™
Published on 28 March 2021, 11:50 Brussels (CET)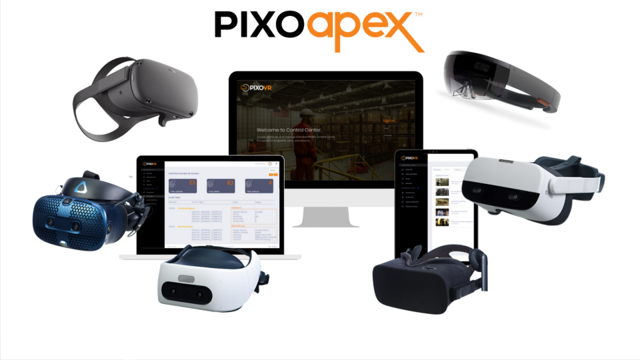 XRintelligence

partners with

PIXO Apex™

to distribute and integrate a large XR library content for the belgian enterprise.
"This partnership strengthens our objective of creating a local center of expertise, development, integration and distribution of XR solutions. With more than 20 different VR programs, XRintelligence through the partnership with Mimbus Vulcan™ and PIXO Apex™ offers from today an unique range of Virtual Reality Training programs . By providing end to end turnkey solutions that support the business needs from inception to completion, we enable organisation to gain instantely competitive advantage " Thierry Jourquin .
VR Training – A reinvented employee experience has arrived !
The world of work is changing fast, bringing new challenges and unprecedented demands. Immersive Learning is transforming employee onboarding, training and learning and development. Over a million employees in some of the largest companies in the world, like Verizon, Bank of America, Walmart, and more are learning with immersive technology today, and it's driving performance improvement, boosting learning outcomes and elevating the employee experience for organizations of all kinds.
XR library content for enterprise.
Introducing PIXO Apex : a complete, end-to-end, XR solution for
global enterprise.
PIXO Apex™ has innovated groundbreaking Extended Reality
(XR) solutions for enterprise since 2016 and with PIXO Apex™, a proprietary XR software distribution, management, and analytics platform, they offer a complete, end-to-end, XR solution for enterprise. With one system, businesses can now leverage more
engaging and effective XR applications on a global scale.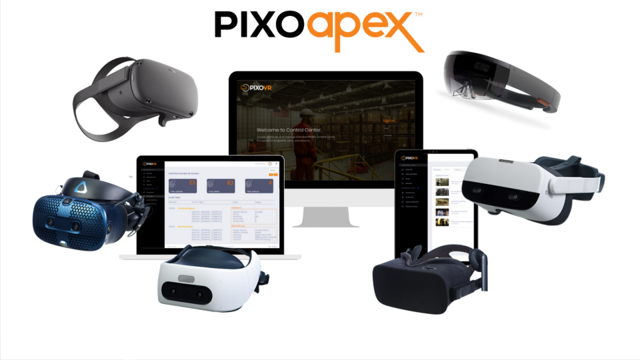 PIXO Apex™ makes Virtual, Augmented, and Mixed Reality
applications easier to use than ever. With Apex, now you
can access, distribute, and manage your entire library of
XR content across numerous endpoints and thousands of
users and devices — all with one cloud-based platform.
Pixo Apex™ platform provide the flexible content solution your organization needs. A license PIXO VR Original Content™ give acces to a broad content collection and allow to manage private XR content on a secure network, or integrate third party content and distribute it like any other CMS.