Close the skills gap faster with endless real-life scenarios.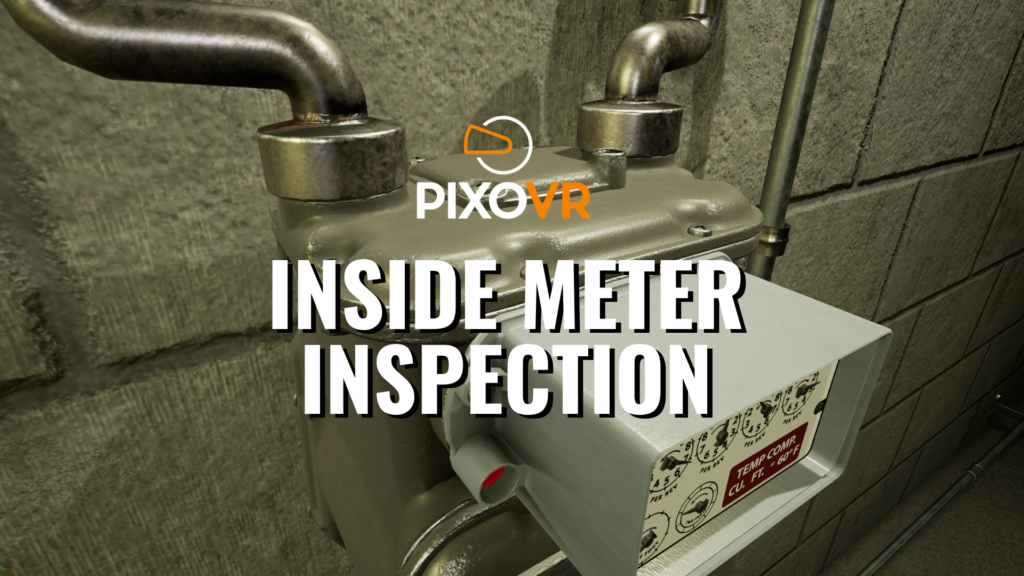 Onboard the next generation of field technicians with confidence.
One of the first skills new field technicians in the natural gas industry learn is how to perform a gas meter safety inspection. Until now, getting new hires up to speed has been a difficult and time-consuming process requiring supervised ride-alongs. PIXO VR Inside Gas Meter Inspection was designed to truncate the time needed to learn this essential skill, providing trainees with a career's worth of practical job experience in just days or even hours. 
Get trainees up-to-speed faster with randomized scenarios.
Provide a unique training experience for every user — every time — with scenario randomization that generates millions of unique gas meter configurations, defects, and location combinations. Expose trainees to endless situational variables — all based on real-life.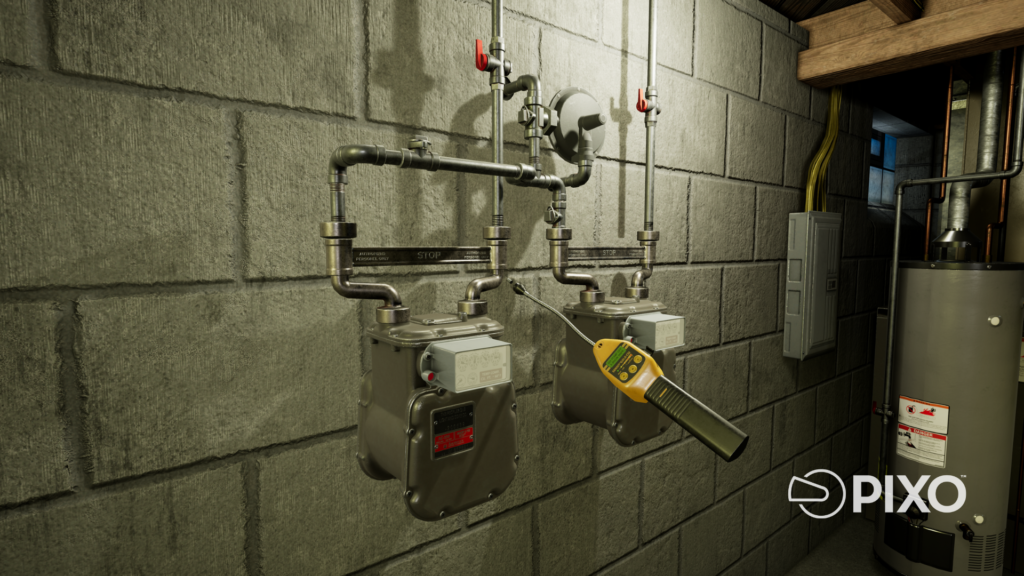 Improve learning retention with complete immersion.
As a form of experiential learning, fully immersive and interactive VR Training boosts mental and emotional connections between trainees and their subject matter. Help trainees learn the best way — through personal experience.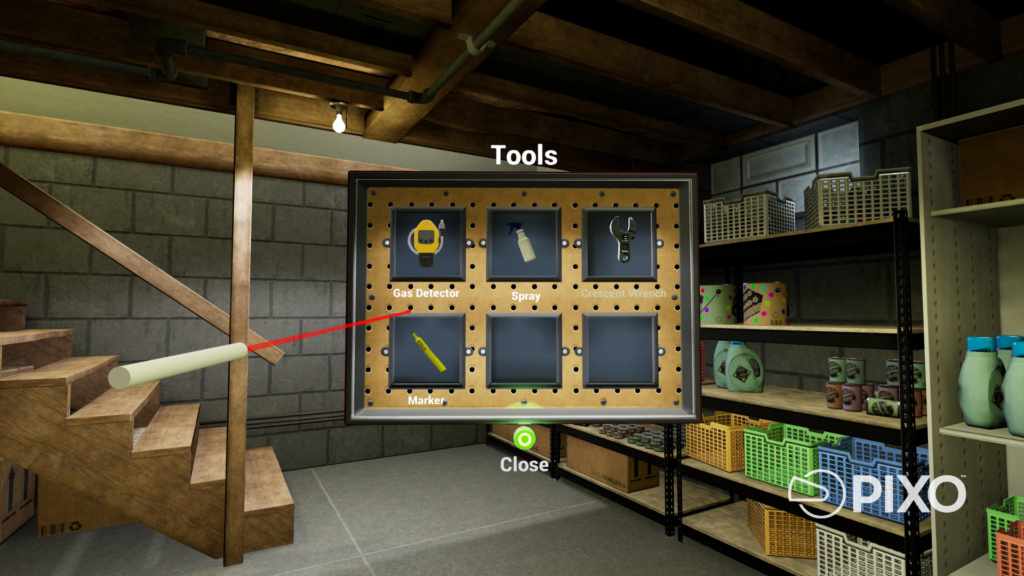 Core Learning Objectives
PIXO VR Inside Gas Meter Inspection challenges trainees to perform a thorough inspection in a residential basement, grading them on their ability to complete three critical tasks.
Locate gas meter(s) and verify work orders
After arriving at the scene, trainees' first job is to locate the gas meter itself. Upon finding it, they must then check the meter's registration number against their work order.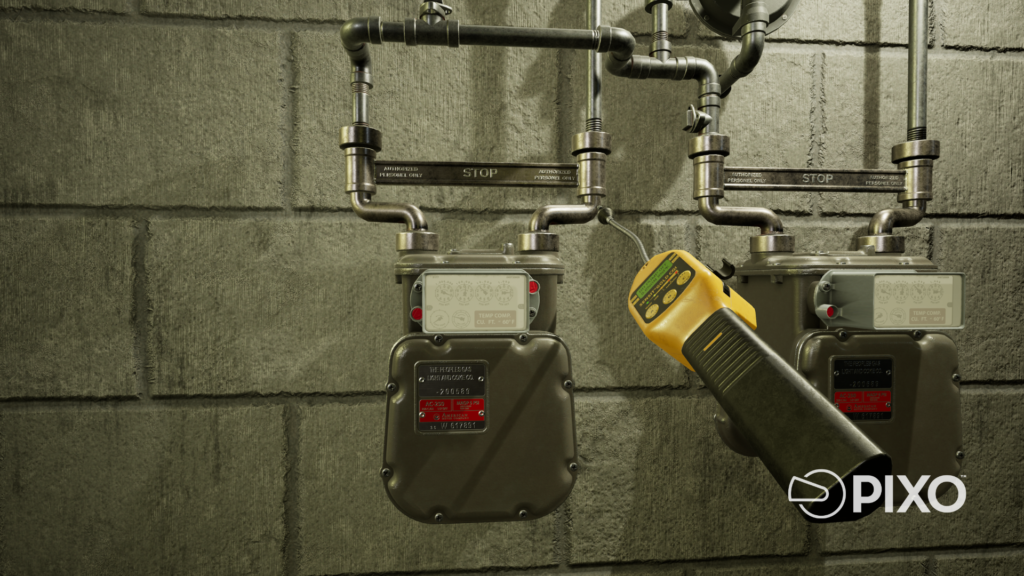 Use simulated tools to inspect for leaks and damage
Use functioning, simulated real-world tools to inspect gas meters for possible leaks, signs of metal corrosion, damage to components, or evidence of tampering.
Check results with real-time scoring
Real-time reporting gives trainees the benefit of actionable, immediate feedback and provides training managers insight into trainee capabilities.