Change behavior with Fall Protection Training they won't forget.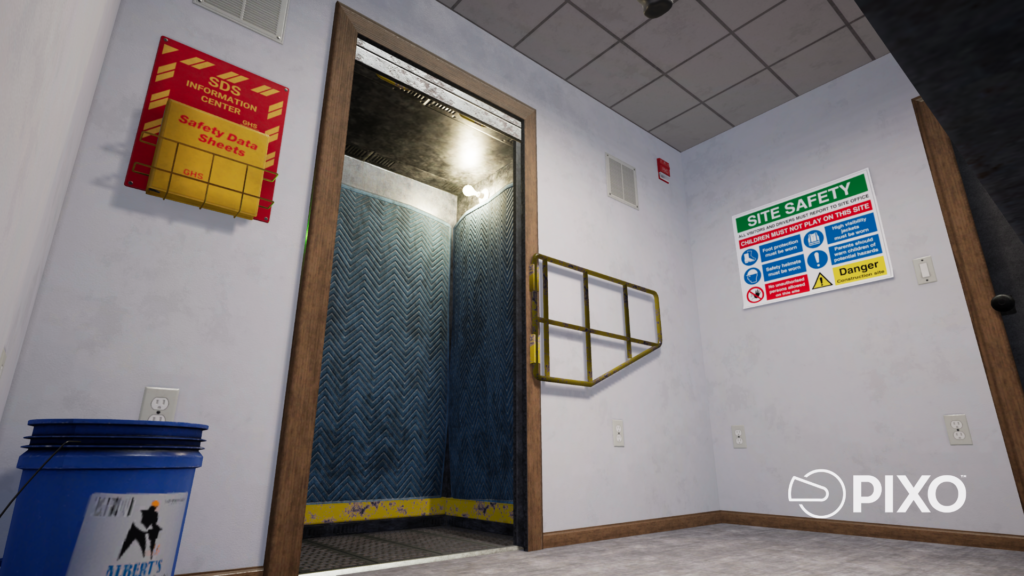 Keep trainees alert and engaged with scenario randomization.
Using our first-to-market Scenario Randomization feature, challenge trainees to choose the right personal fall arrest system — every time — by presenting them with countless randomized equipment defects. When working on an elevated job site, every decision counts.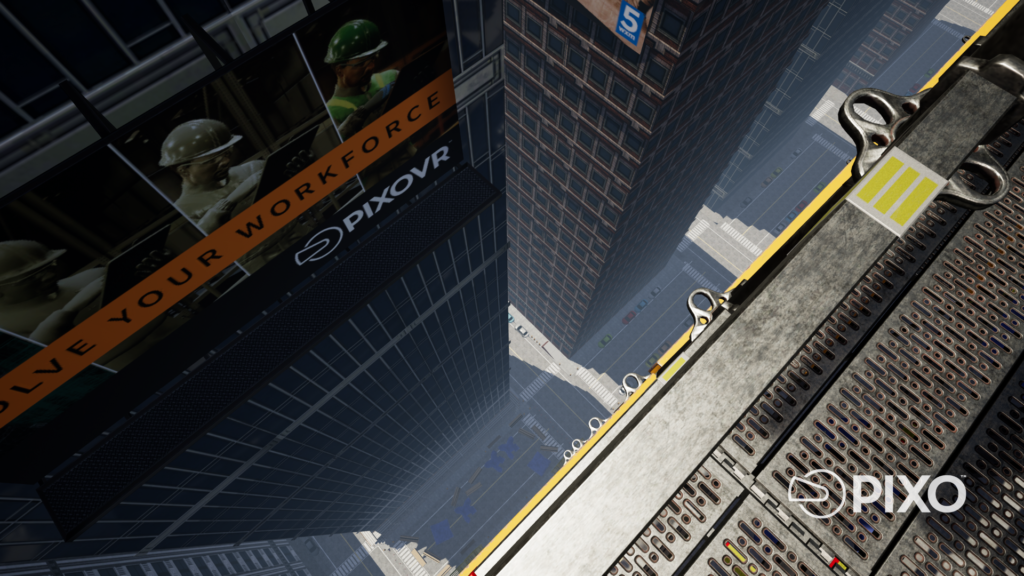 Improve decision-making with simulated consequences.
Demonstrate to trainees in jaw-dropping 3D realism the terrifying consequences of even a temporary lapse in judgement or a failure to observe proper safety protocols when working at heights. So go ahead. Look down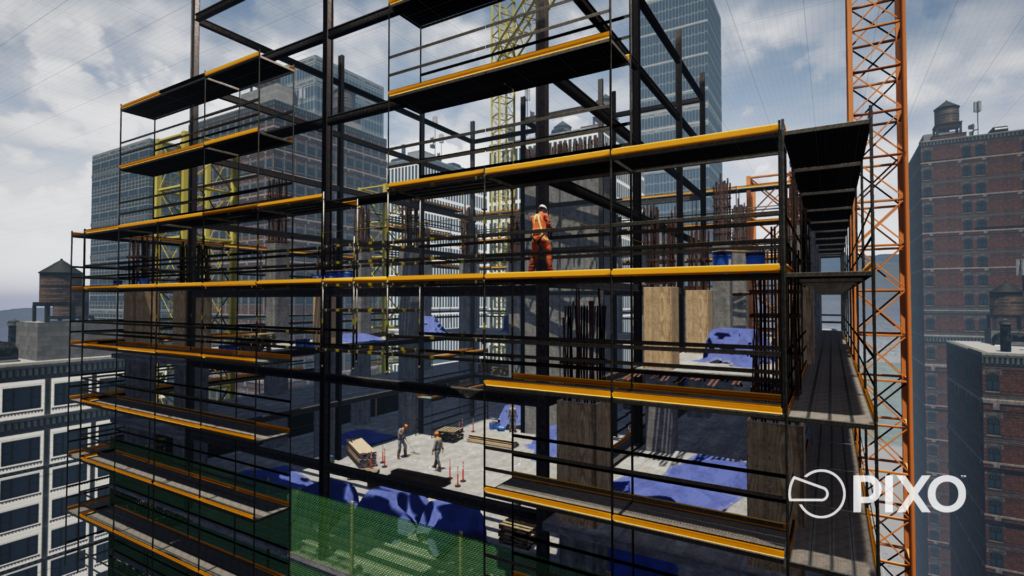 Core Learning Objectives
PIXO VR Fall Protection takes fall hazard training out of theory and brings it into vivid practice with three critical, hands-on, challenges for trainees:
Multi-point fall arrest system inspection
Inspect and choose from various fall arrest safety harnesses and lanyards with randomized defects. Don't just assume your gear is sound — take precautions and know it is.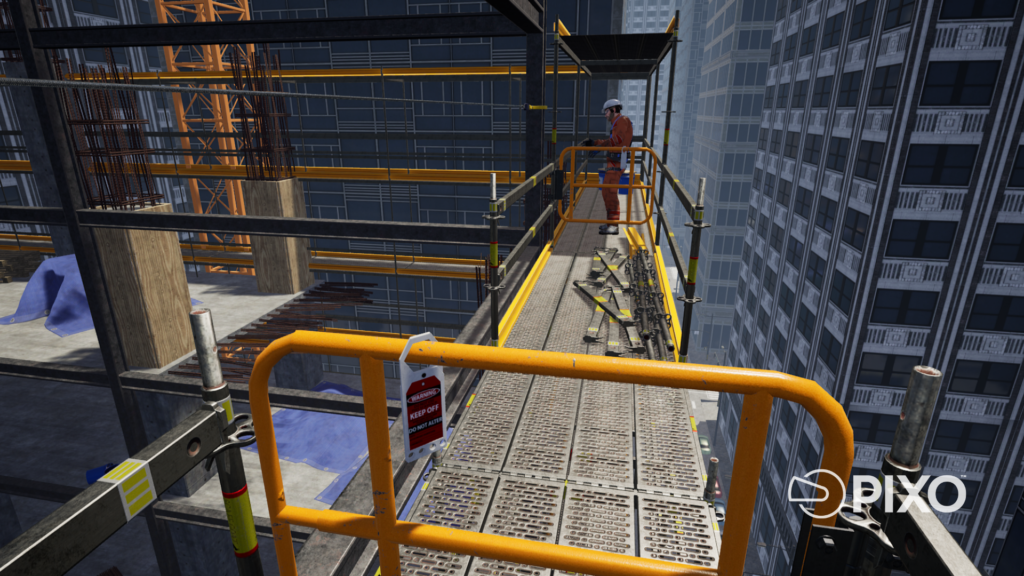 Tools and harness tie-off training
Tie-off your life line to the correct anchor locations, safely secure your tools, and complete your task — but remember, mistakes at 400 feet can have serious impact. Literally.
Fall Protection practical assessment
Based on your decisions, experience first-hand the potentially deadly results of serious mistakes or dangerous oversights with pulse-pounding simulated consequences.