We enable businesses of all sizes to accelerate training, strengthen collaboration. With the best partners, our combination of professional-grade hardware, software, platforms, and services provide complete XR solutions.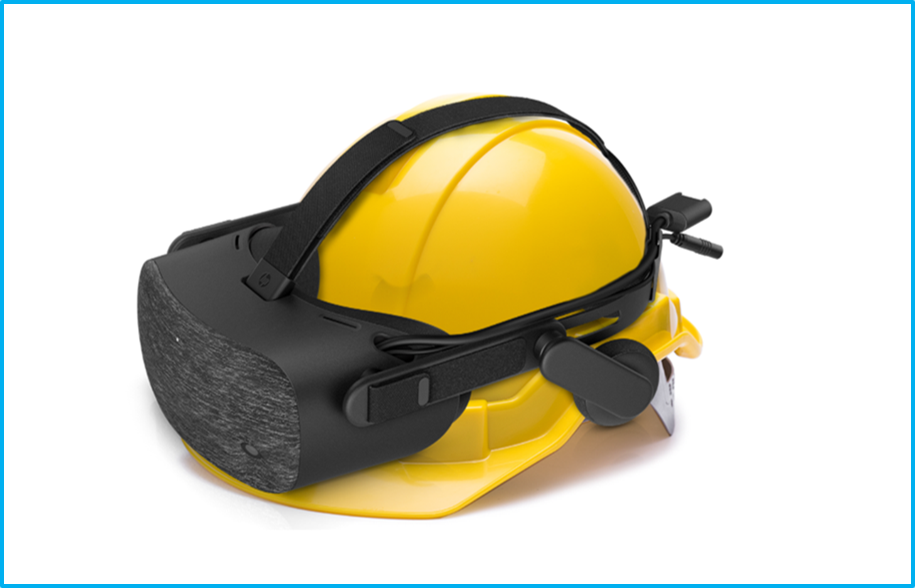 VR Training for a New Age of Enterprise.
Virtual Reality is changing the way we learn, including how companies and organizations train employees and reinforce safety protocols. Production line operator, electrician, maintenance operator, they will be immersed at the core of their trades, in an environment that recreates a production site in an ultra-realistic way, where they will learn in a fun way a range of procedures to be performed on the field.
What is Virtual Reality Training?
Virtual Reality Training is the digital simulation of lifelike scenarios for training purposes. Trainees enter a 360°, active learning environment, experiencing sights and sounds that dissolve the barrier between virtual and actual reality. Using the headset and controllers, trainees look, speak, and move about freely in a 3D virtual setting, interacting with simulated real-world tools, machinery, and other trainees and instructors. Critically, with Virtual Reality, workplace scenarios that were once too difficult, expensive, or dangerous to train for, (such as emergency protocols and disaster preparedness, hazardous material spills, realistic heights training, etc.), become vastly more practical, cost-effective, and safe in an immersive simulation. When combined with story narratives and learning curriculum developed by subject matter experts, the result is trainees learning in the best way possible — through personal experience — significantly improving learning retention, job performance, team collaboration, workplace safety, and cost.