Inspect gas appliances to determine if they're safe for customer use.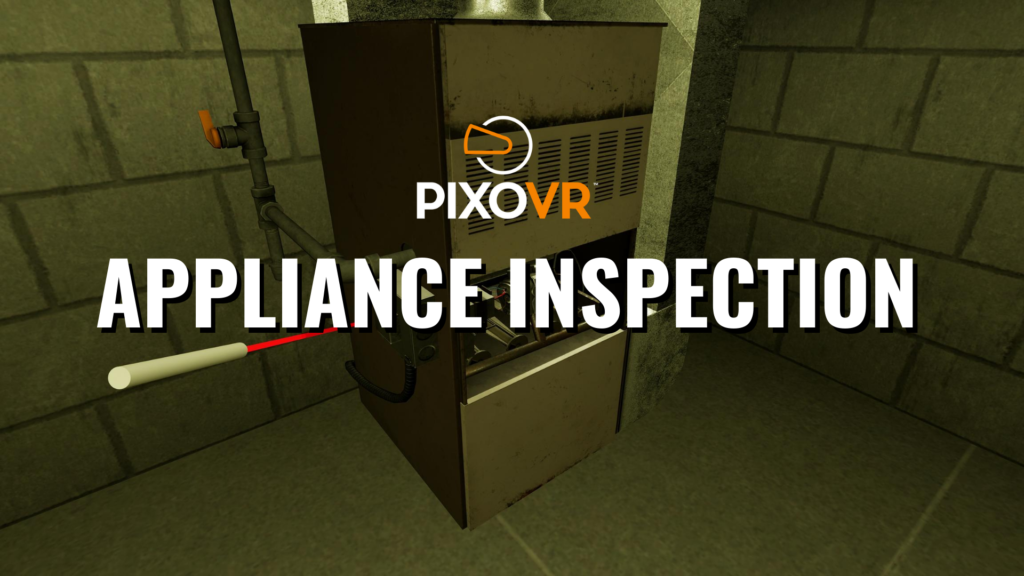 Complete an inspection in VR — to ensure technicians can do so in the field.
In PIXO VR Appliance Inspection, trainees use real-life methods in a simulated residential environment to identify any potential hazards, incorrect construction or installation methods, or other safety concerns surrounding multiple, randomized, gas-based, household appliances.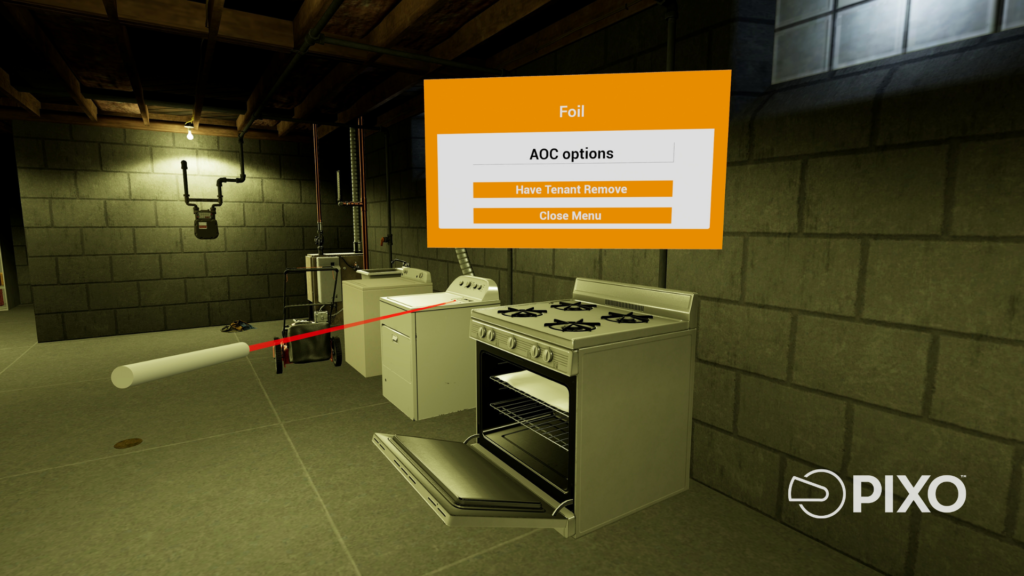 Use critical thinking to ensure the safety of appliances.
After entering the environment and reviewing their work order, trainees must successfully conduct either a New Customer Turn-on procedure or a possible Meter Change. In either case, trainees must use their knowledge of protocol to ensure things are working safely. Just as in real life, unseen dangers could be anywhere.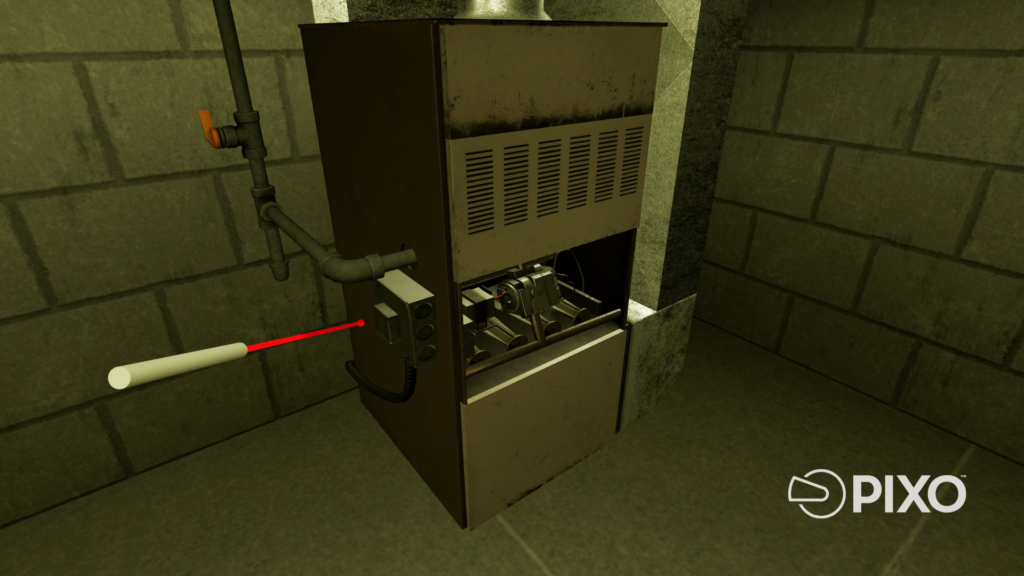 Conduct safety inspections on a range of gas appliances.
Using advanced scenario randomization, trainees are presented with changing situational details and multiple appliances to inspect, including central air/heating units, gas dryers, ovens — even lawnmowers. Make sure technicians know what to do in any possible situation.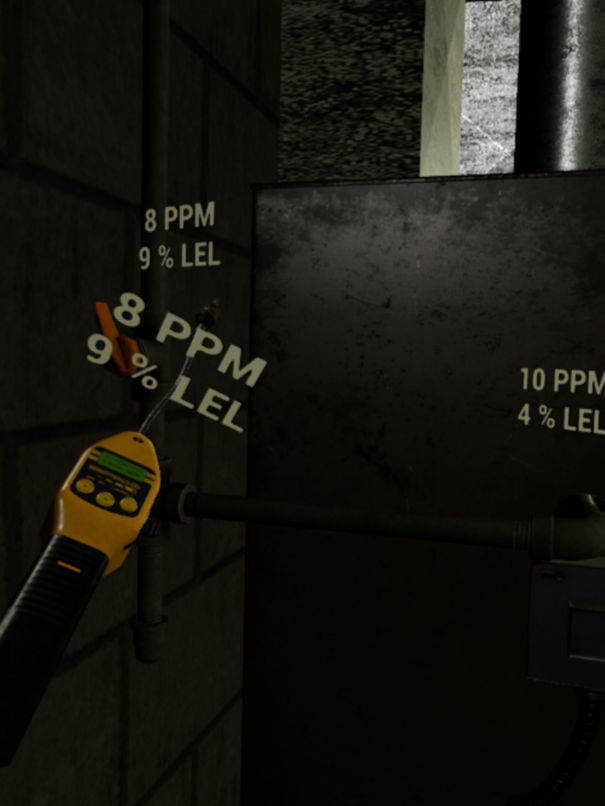 Core Learning Objectives
PIXO VR Appliance Inspection challenges trainees to conduct complex, multi-step safety inspections and grades them on their ability to complete five core objectives.
Inspect for possible defects
Inspect appliances for defects like improper venting, faulty connections, or possible obstructions.
Tag-out appliances or issue warnings
Based on defects found, choose whether to tag-out appliances or issue warnings to residents.
If safe, light pilot
If warranted, light the appliance pilot. Blue flames are safe — yellow flames will need a tag-out.
Check for safe appliance operation
If pilots burn blue, run the appliance to ensure it's in safe working order for use by residents.
Report your findings to dispatch
Upon completion, report your status to dispatch and receive detailed scoring in real-time.