3D visualization of the exterior and interior design of machines or machinery is a real challenge as CAD data is continuously evolving. We help meet this challenge with optimized tessellation and optimization tools for CGI and real-time applications. Fast, light, efficient and above all flexible, we customize the process according to the customer's request. We are very responsive to develop new features and meet needs. We produce a very large CAD dataset from different sources in Virtual Reality. The performance and simplicity of this process allows it to be used by a variety of departments for different applications. Experience with 3D data at 1: 1 scale adds real value to existing methods.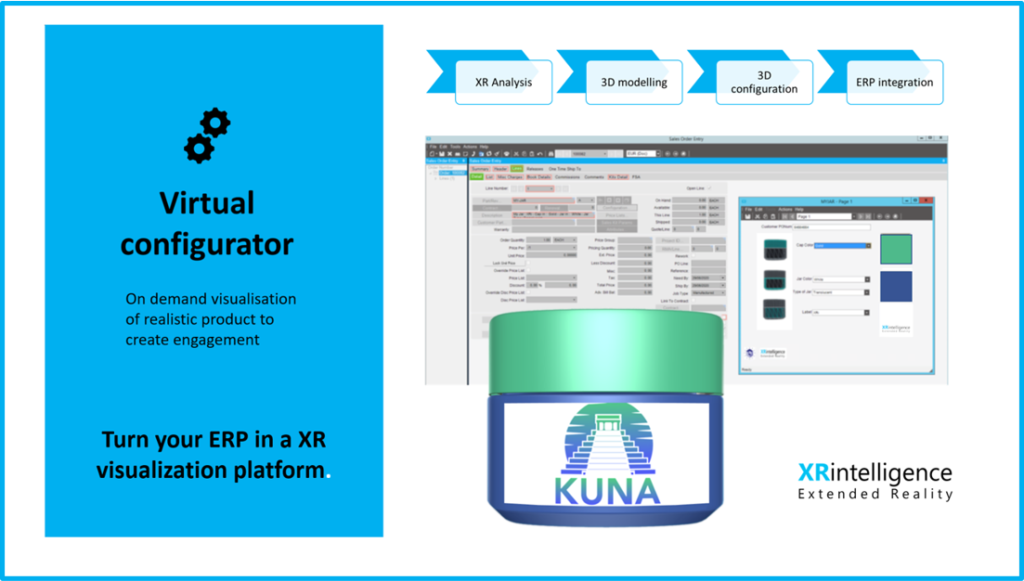 Virtual configurator
Turn your ERP in a XR visualization platform. XR 3d is a highly immersive and ultra realistic method of presenting relevant digital information in the context of the physical environment – connecting employees and improving business outcomes. 1) Real time rendering to reduce errors 2) Custom smart 3D assets to Shorten time-to-market and reduce costs.