How Virtual Reality (VR) training has become a strategic HR practice
The world of work is changing fast, bringing new challenges and unprecedented demands. Automation, digital transformation, the global pandemic, the gig economy, employees' expectations, and corporate mandates are just a few of the seismic shifts affecting what companies do and how they do it. Many companies have employees spanning up to five generations, with all their disparate workstyles, expectations and demands.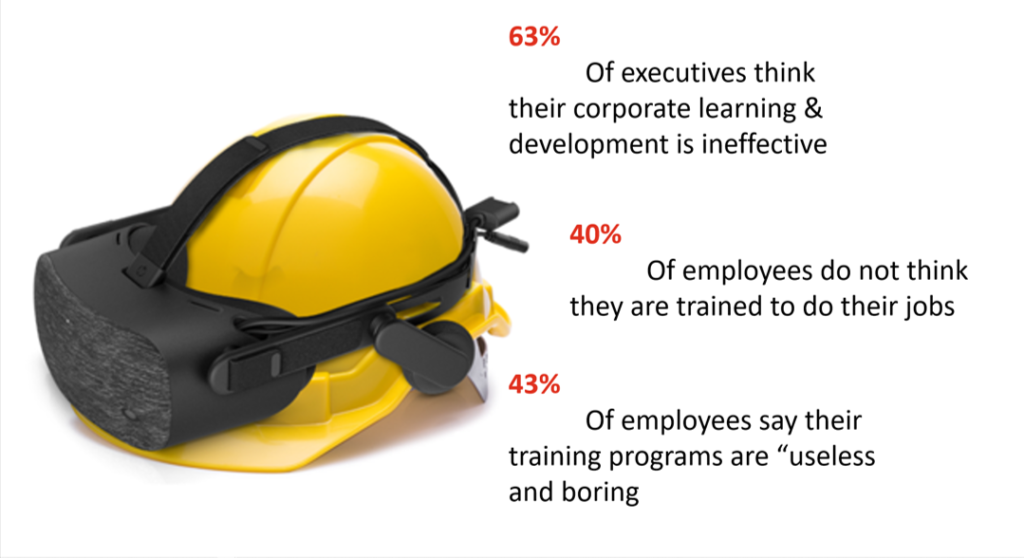 A lot of traditional talent practices are evolving, and in their place, innovation, personalization and analytics are the means to excellence. Technology is a big enabler of modern work practices, and workers now simply expect to be lifted up by tech.
Immersive Learning
A reinvented employee experience has arrived !
Immersive Learning is transforming employee onboarding, training and learning and development. Over a million employees in some of the largest companies in the world, like Verizon, Bank of America, Walmart, and more are learning with immersive technology today, and it's driving performance improvement, boosting learning outcomes and elevating the employee experience for organizations of all kinds.
Immersive technology such as Virtual Reality (VR) enables a fundamentally better way to properly equip employees to excel at their roles and prepare for any situations. The realistic simulation VR provides creates real-world behavioral change in the workplace in areas of onboarding, training, upskilling and retention.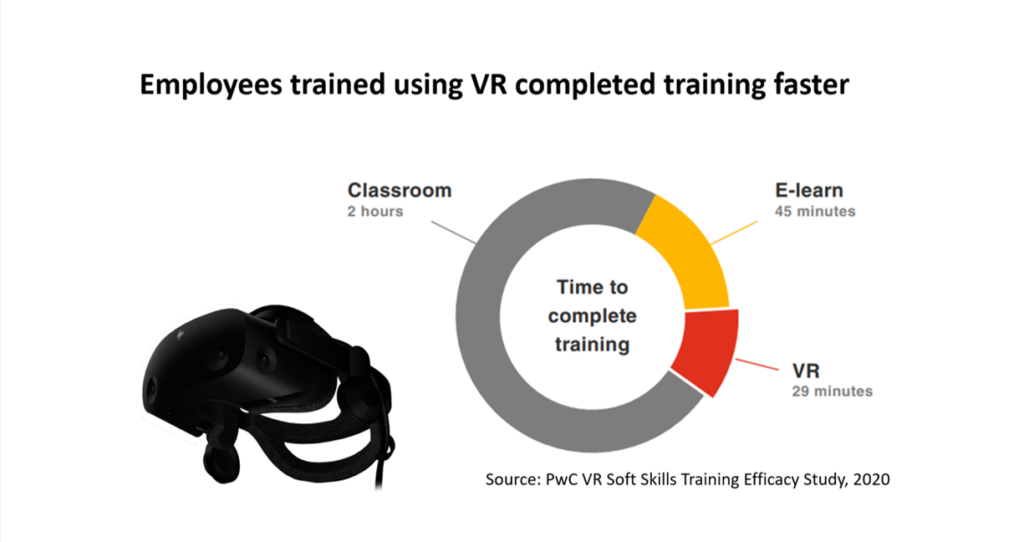 Employees were able to train up to four times faster in VR than in the classroom and 1.5 times faster than e-learn
And along with this comes the promise virtual reality grants of unlocking unprecedented data-driven insights about learners' performance for stronger business impact.
Immersive learning applied at scale employee experience has arrived.
Across major industries from power supply to food production to retail, companies are already beginning to use immersive technology to better onboard, train and retain employees.
If creating a training simulation faces major challenges, such as cost and risk, VR training familiarizes personnel with adverse scenarios.
Soft skills training
This wide-ranging category applies to nearly every industry vertical.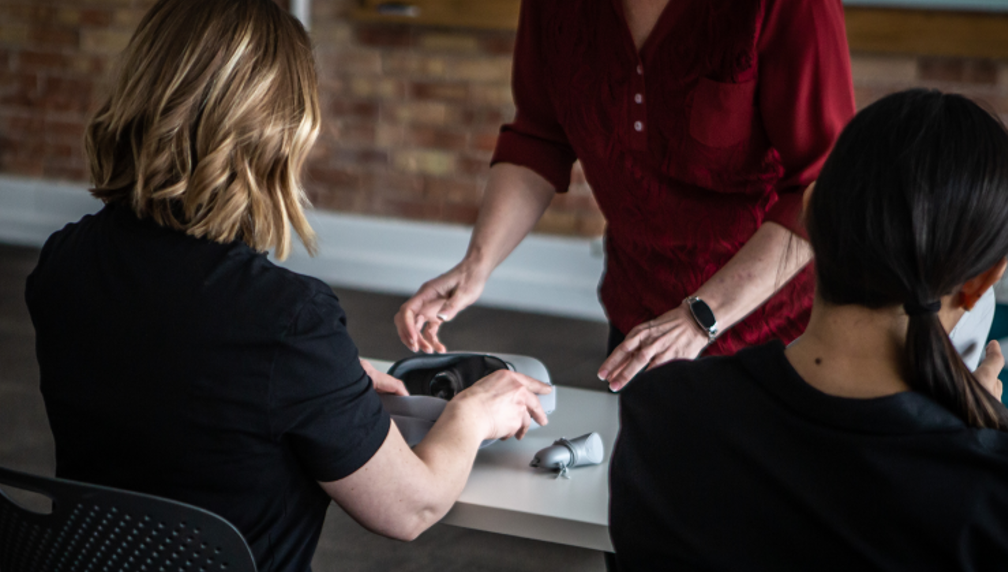 Employees can train for public speaking, interviewing, leading a meeting, conducting performance reviews, or handling challenging team dynamics. VR helps accelerate personal growth without creating potentially embarrassing situations for the learner – imagine interacting with an avatar that responds to questions, answers, and body language.
Procedural & maintenance training
This applies to both enterprise and defense industries.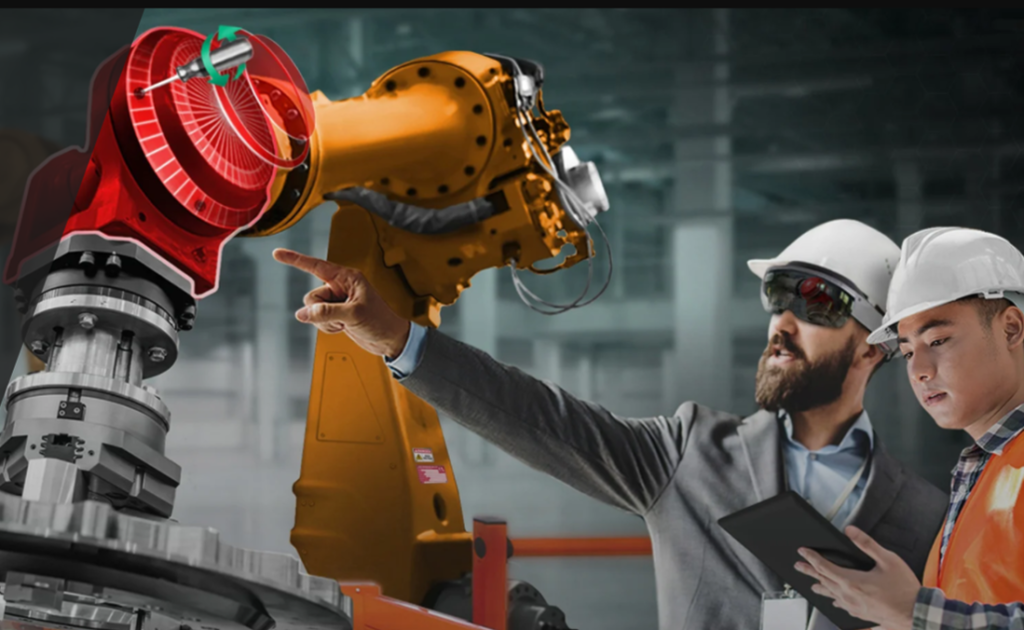 Employees can train on the proper procedures and protocols in maintaining and/or troubleshooting complex assets such as a gas turbine engine, vehicle, or fighter jet. Creating training assets of this nature can be extremely cost prohibitive; VR provides a cost-effective and low-risk means to train for maintenance and operations. In the last 5 years, accidents involving military war planes rose approximately 40% with more than 130 deaths, largely resulting from faulty maintenance. VR can help mitigate these kind of accident rates.
High-risk training
Military, law enforcement, and first responders can train on proper tactics for dangerous & complex situations.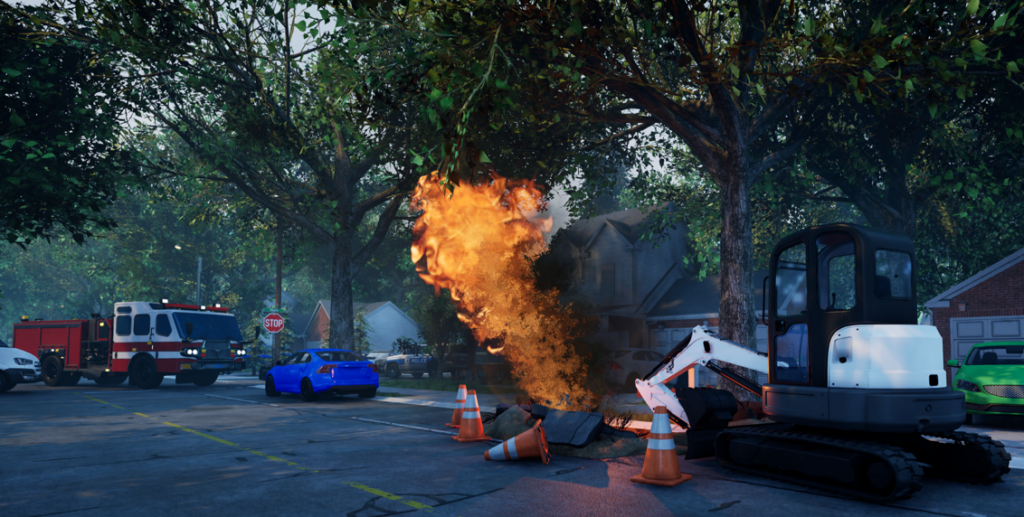 For scenarios too dangerous to replicate in real environments, but that trainees may encounter while on the job. High-risk training can better prepare firefighters, law enforcement, first responders and military personnel (along with other high-risk industries, such as nuclear power plants) for highly stressful situations or dangerous environments. Randomized, high-volume training scenarios for training and testing is extremely valuable.
Safety training
Workers can train on safety procedures for job site compliance.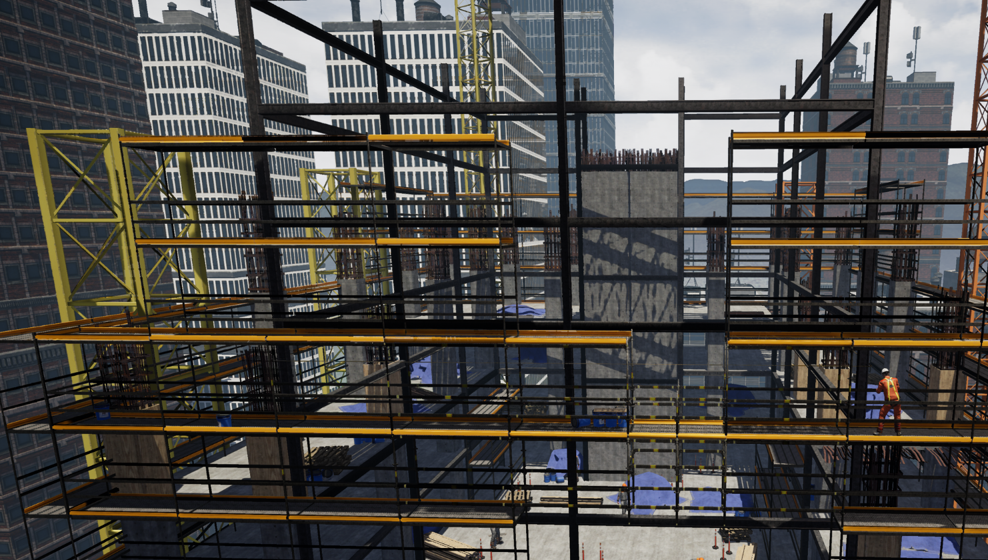 Equipment operators and construction workers can train on the proper procedures to better ensure safety on the job site (in the US, safety compliance is regulated by OSHA, the Occupational Safety and Health Administration). In construction, VR training targets what's commonly referred to as the Focus Four Hazards: falls, caught-in or -between, struck-by, and electrocution.
Unique insights and business impact
Most companies see a positive impact, but how much it depends on different factors.
Employees trained using VR completed training faster
Employees trained using VR were more confident
Employees trained using VR had a stronger emotional connection
Employees trained using VR were more focused
VR can be more cost-effective at scale
Cost drivers
The time spent learning
Course facilitation as a cost driver
Hardware and software considerations
Deploying Virtual Reality Training
Considerations & Insights
Using and deploying Virtual Reality at enterprise scale uncovered many lessons that we share doing regularly proof of concept (poc) in our different XR lab. Those pilot require the teams to develop new skills and processes that simplify the deployment. Below are some insights we learned.
Onboard new VR learners effectively
Create compelling learning content for VR
Collaborate cross-functionally
Reinforce learning through debriefing
Create templates to support scaling
Include VR as a part of a blended learning curriculum
Invest in the learning modality suited to the learning objective
VR is ready to scale in the enterprise
VR training is not the answer to everything and will not replace classroom or e-learn training modalities anytime soon. It is not an appropriate platform to host every type of training, and so we
do not believe that it will completely replace other modalities. VR is a new modality that should be considered when training specific types
of skills.
Discover our Education & Training Content Collection